Just launched my Patreon.com website and I'm super excited about it.  Feel free to take a look and thanks to those that offered suggestions during the setup process!
If you want to know more about this awesome program, please click below:
Become a Patron!
---
"At SEG, we love libraries!  One summer, when I was a young teen, I  had the opportunity to volunteer for a few days at the local branch of the Rialto City Library.  I rode my beach cruiser bicycle the few miles to and from, more than once getting home well after dark.  During those hours alone in the stacks, alphabetizing and returning books to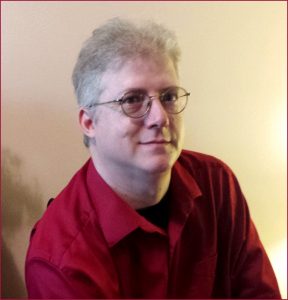 the shelves, I grew to love what the library stood for, the opportunities if gave anyone with the desire the ability to walk through the doors and become enriched in both mind and spirit.  I discovered new lands and made friends within the pages of those well-read tomes.  So, for me, at least, libraries have always been an opportunity to reach out to that breed of new readers…the ones just like I once was.  I hope that anyone browsing through these pages can find friends and possibly be transported to fantastic, far-off places."
---
Coming Soon…
Jean Archer #2: All Fall Down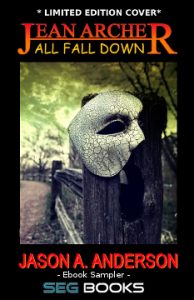 Summer has ended in Shadow Valley. That can only mean that school is starting, and this year the Paranormal and Supernatural Society — or P.A.S.S., as Jean Archer and her friends call it — has finally received the recognition they've been working hard for: a table at the new school year's Club Fair. This is their chance to grow their ranks and — hopefully — start being taken seriously by their peers.
But changes among the team are beginning to be felt and even though things seem to have calmed down from the chaos of the summer, and the town is well under-way to full recovery, all is not as it appears. Creatures lurk in the darkness, waiting for the opportunity to strike.
---
"SoulChaser #2: Heaven's Eyes"
Now available in trade paperback!
A few years have passed since the tragic events at Nightmare Manor, in Shadow Valley, but not everyone has traveled the years well. As some of the survivors seem indestructible, others have fallen by the wayside.
For Kiah and Kenah, the Afterlife has become a joyous place with the arrival of their first daughter, Talethah. But a shadow is thrown over their bliss when a beloved family member goes rogue. Putting his temporary promotion of Guardian at risk, Kiah returns to Shadow Valley to chase down the new rogue on his own.
After teaming up with the survivors of Nightmare Manor, Kiah is surprised to learn more rogues have arrived, drawing more SoulChasers to Shadow Valley, as well. It will be up to Kiah and the SoulChasers to stand against the Dark Lady Angelique and her followers…to keep them from summoning the Dark Lord that would rain destruction down on them all.
SoulChaser, Earthbound #2: Heaven's Eyes (trade paperback) – $15.00 – [wp_cart_button name="SoulChaser #2: Heaven's Eyes (trade paperback)" price="15.00″]
SoulChaser, Earthbound #2: Heaven's Eyes (Hardback) – $24.00 – [wp_cart_button name="SoulChaser #2: Heaven's Eyes (HB)" price="24.00″]

[wp_cart_button name="SoulChaser #2: Heaven's Eyes (hardback)" price="24.00″]
---
Current Releases…
The Jean Archer Quartet
(New Adult Paranormal Adventure)
Jean Archer #1: The Diamond and the Rough
Meet Jean
…a fiery, headstrong, redheaded ghost chaser that co-leads PASS, the Paranormal and Supernatural Society, in Shadow Valley, a winter resort town in the Northwest USA. Life there is like any other that caters to the seasonal whims of skiers during the winter and tourists off-season.
Despite spending their time creeping through the dark nooks and deep shadows of the 100+ year-old community, their insatiable craving for the supernatural and paranormal has rarely been satisfied.
Things are about to change…
Shadow Valley holds more than its share of secrets. Odd storms and Jean's intense dreams cast an air of foreboding over the biggest of PASS's investigations: that of the decaying halls of local legendarily haunted asylum, Knoll Mansion. A malevolent Entity lurks in its shadows, feeding on the life essence of the lost, the unwary and the reckless. It waits to play on the PASS team's deepest fears.
Will the revelation of Jean's Guardian Angel, Valera, and the young woman's mysterious past be enough to protect her loved ones from the coming chaos?
Jean Archer #1: The Diamond and the Rough (paperback) – $12.00
[wp_cart_button name="Jean Archer #1″ price="12.00″]
Jean Archer – Interlude #1: Sticks & Stones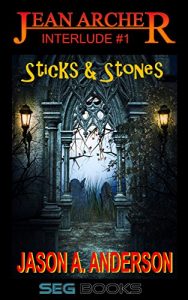 Several days have passed since the chaos that nearly claimed Shadow Valley, and did claim the life of one of P.A.S.S.'s own. Reeling from the loss, the team tries to soldier forward as the new school year is set to begin. However, all is not as it seems and what they don't know could kill them.
Jean Archer #1.5: Sticks & Stones (ebook single) – $.99
[wp_cart_button name="Jean Archer #1.5″ price=".99″]
A war is building between the Eternals and the Realm of Lost Souls. On uncounted worlds throughout the galaxies, humans live and die; but death is not the end. In the Afterlife, the souls of those who have passed beyond exist in contentment for eternity. But there are those souls in the Abyss that, if their rage and desperation gain enough strength, can break free and return to Mortality. When this happens, SoulChasers are sent to track the rogue soul down and return him or her to the Afterlife. It happens on uncounted worlds throughout the galaxy, even here…on Earth. In the resort town of Shadow Valley, SoulChaser Kiah has arrived to return his nemesis, Masaal, back to the Abyss. But Kiah has an ulterior motive: to find and rescue his wife, Kenah, who was meant to join him on a retrieval twenty years ago, but never arrived. To achieve both goals, he will enlist the help of several college students trying to run the seasonal haunted house, Nightmare Manor. He will pull them along on a journey bathed in blood. He may accomplish both goals, but the workers at Nightmare Manor may be sacrificed in the process. Shadow Valley will be changed forever.
SoulChaser: Earthbound (paperback) – $14.00
[wp_cart_button name="SoulChaser: Earthbound" price="14.00″]
Starriders #1: The Eagle's Talon (paperback) – $7.95
[wp_cart_button name="Starriders #1″ price="7.95″]
Starriders #2: Rebels Without A Clue (paperback) – $9.95
[wp_cart_button name="Starriders #2″ price="9.95″]